FACIALS & SKINCARE
SKINCARE CONSULTATION – A full and thorough professional skin consultation by our trained clinicians to get you started on your skincare journey. Designed for those new to cosmeceutical facial therapies and products.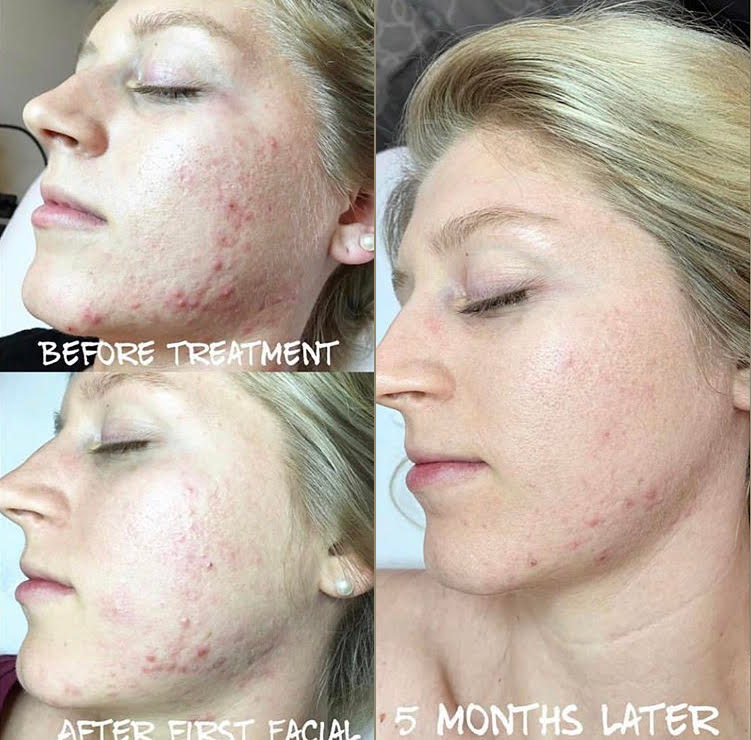 SIGNATURE FACELIFT FACIAL – Our signature treatment gives all skin types a youthful boost. This brightening and hydrating peel delivers potent skin rejuvenation and noticeable results in just one session. It supports skin elasticity and tone for the look of firm youthful skin.
THE 02 LIFT FACIAL – This luxurious treatment infuses oxygen, plant-derived stem cells, peptides and a high concentration of enzymatic botanicals into the skin, leaving it luminous, refreshed and rejuvenated.
ENVIRON ADVANCED VITAMIN FACIAL – Environs signature facial uses gentle electrical pulses and sound waves to greatly enhance absorption of powerful nutrients, leaving skin feeling nourished, supple and radiant.
ENVIRON COLLAGEN POWER FACIAL – This peptide packed facial helps boost collagen, soften fine lines and tighten lax skin… resulting in a youthful complexion. Perfect for those mature or photo damaged skins.

ENVIRON HYDRABOOST FACIAL – A facial designed to push hyaluronic acid back into the skin. The perfect antidote for dry, lacklustre skin. Deeply hydrating whilst plumping and firming the skin as well as a noticeable reduction in fine lines and hydration.
All facials are carried out in our beautiful treatment rooms set in a tranquil setting.
LASHES & BROWS
Please note, all tinting, lash lift and eyelash extension services require a patch test at least 24 hours before the treatment.
BROW SHAPING & TINT – All brow shaping treatments use either a threading or waxing technique to tidy the brows or re create a shape to lift your cheek bones and frame your face. We carefully apply a tint on your brows to add a natural & soft colour.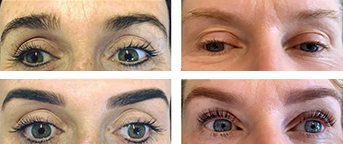 LASH LIFT & TINT– A lash lift perms your natural eyelashes from the root, we tint your top and bottom eyelashes resulting in an illusional mascara affect. This treatment results in your natural eyelashes looking darker, longer and curlier, lasting 6-8 weeks. This is damage free treatment. We also offer this treatment at a discount for you and a friend to come together.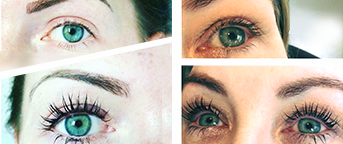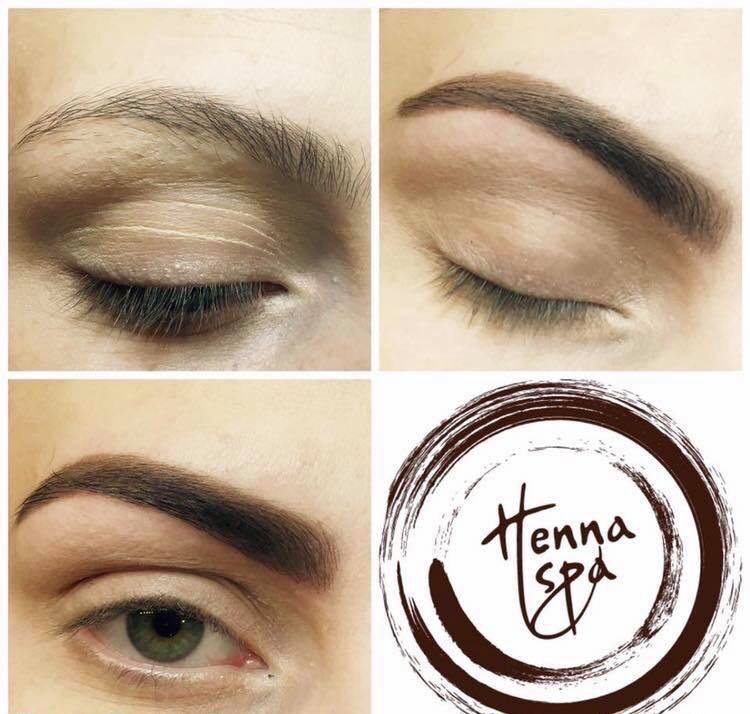 HENNA BROWS – This is your usual eyebrow shape but with a longer lasting tint. Henna stains the hairs of your brows for up to 8 weeks, it can also stain the skin for up to 1 week, filling in any sparse areas temporarily. It can be as blonde or as dark as you want, we have over ten colours to choose from making it very easy for us to match your brows with your hair colour.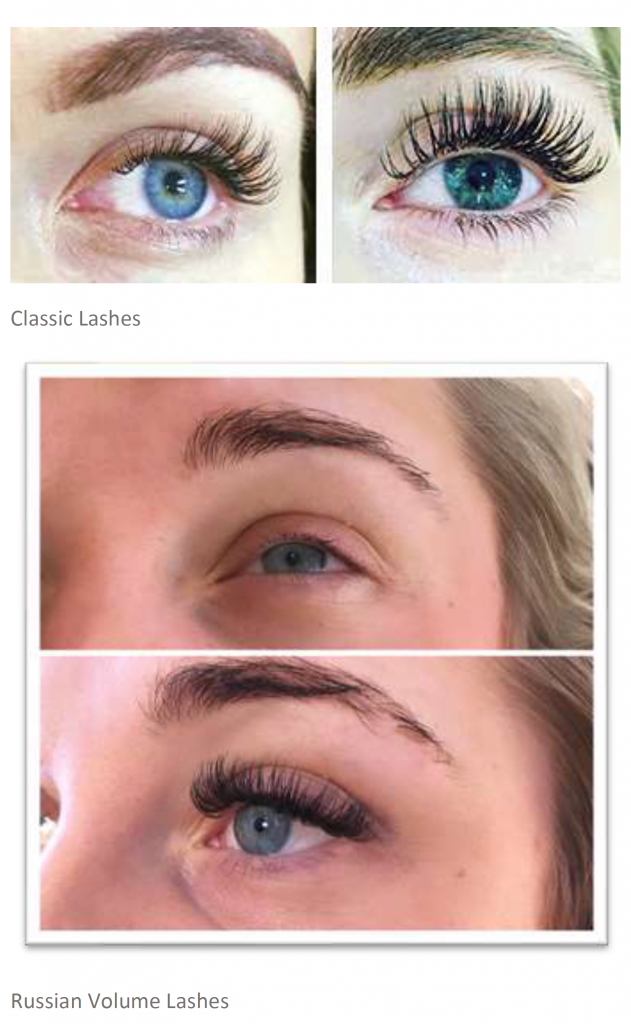 EYELASH EXTENSION (CLASSIC & RUSSIAN VOLUME) – This is where we can get creative and design a set of lashes based on your natural eye shape. We add synthetic, silk or mink lashes to your own natural eyelashes creating a thicker and longer look. Our lashes are made to last in water, the outdoors and training in the gym. Before your appointment we will discuss the style of lash that will suit your every day needs resulting in your lashes being as long lasting as possible. These lashes will last 6-8 weeks. If you want to keep up with your lashes, you will need to have an infill appointment every 2-3 weeks. We recommend a break from your lashes from time to time.
SCATTER LASHES – This is the same method as a full set of lashes only we don't apply as many lashes. We scatter lashes through the pattern of you're own natural eyelashes, slightly thickening them and adding a little lenght. These lashes last 2-3 weeks and do not require an infill. This is the perfect treatment for a natural introduction to extensions.

HAIR REMOVAL
THREADING – The technique uses a thin cotton thread which is doubled and twisted. It is then rolled over areas of unwanted hair on the face, removing the hair at the follicle level. Threading is much gentler on the skin than waxing. Unlike tweezing, where single hairs are pulled out one at a time, threading can remove short rows of hairs, resulting in a more defined and precise shape. Whilst threading removes unwanted hair on the entire face and upper lip area it is not suitable elsewhere on the body due to hairs being too coarse.
WAXING – The more traditional hair removal method. We offer all treatment areas for waxing including intimate. We only use the highest quality wax by Outback Organics, which we believe gives the very best results with minimum discomfort. The wax is organic and cruelty free and is suitable for those who have previously been sensitive to wax treatments. Please note we do not offer intimate men's waxing.
MAKEUP
MAKEUP LESSONS OR MAKEOVERS – This appointment can be used to create your desired look with a full makeover, or a lesson, using colours to suit your skin tone. You can go for the natural look or dare to go as glamorous as you like. Your skin can be kept fresh and dewy or built up to a full coverage with a mat finish.
If you have a particular look in mind, please bring some photos so that we can recreate that look you are after… otherwise just leave to us to create a look that we think will suit you. Our makeup range is incredible for all skin types and ages. It minimises pores and reduces fine lines and wrinkles. We can fully cover acne, rosacea, pigmentation and also even out your skin tone. Jane Iredale Make-up isn't just a cosmetic, it's part of the skincare range – feeding your skin with hydration as you wear it. It's 100% mineral, cruelty free and vegan.
BRIDAL MAKE UP TRIAL – This appointment is all about the bride's big day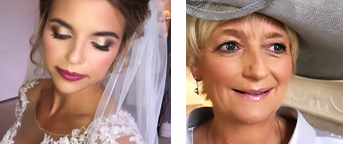 We offer a one-to-one appointment or, if you wish, you can bring friends and family along to make it a real celebration. During this appointment we work with your skin tone and features to create the perfect makeup and look to compliment the theme of your day. We also offer trials for the Mother of the bride, and the Bridesmaids.
NAILS
Semilac Gel Manicure or Pedicure – Includes file, cuticle treatment and polish. We have over 50 colours to choose from including neon colours, nail art foils and swarovski crystals. Gel polish lasts 2-3 weeks on fingers, 6-8 weeks on toes.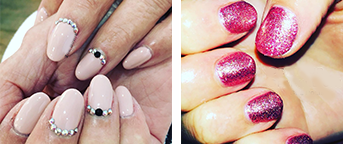 WEEKLY POLISH – This is a polish which can be applied in minutes and gives a gel look for up to a week. This polish can easily be removed in the comfort of your own home. We use the brand CND Vinylux with over 30 colours to choose from.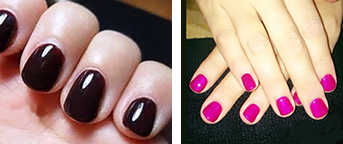 OTHER POPULAR TREATMENTS
Thread veins, skin tags and Milia removal
THERMOLOGY FOR THREAD VEINS, SKIN TAG & MILIA REMOVAL – This treatment uses an advanced electrolysis method to remove thread veins, skin tags and milia. Note that a consultation is required before treatment can proceed. Milia are tiny white 'milk spots' that are hard lumps of oil that need to be released before they become larger and more stubborn. Thread veins must be pink/red in colour for the treatment to be successful and skin tags can be removed on the face and body, typically found in places of friction. They are harmless and are removed for aesthetic purposes only.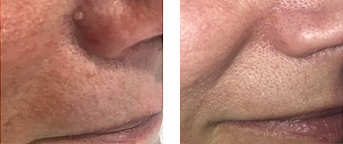 Please note that this treatment is temporarily unavailable
MASSAGE – We offer a full body massage, or back neck and shoulder massage in our beautiful treatment room in a tranquil setting. You can have ask for your massage to be applied as light or a deep as you desire. We use Environ's body oil to massage with which helps to nourish and condition
your skin , relieve the appearance of dry and sun damaged skin and assists in improving the appearance of fine lines & uneven skin tone. This oil can also be used as a moisturiser on acne or problematic skin which we can include in your full body massage. Back, neck and shoulder massage 30mins. Indian Head Massage – 30 mins – Full body 60 mins
FACIAL AESTHETICS – A full consultation will be carried out with our highly experienced, prescribed practitioner followed by your treatment. To book a consultation please send us a message through our contact page.
You can find our full price list by clicking the image below.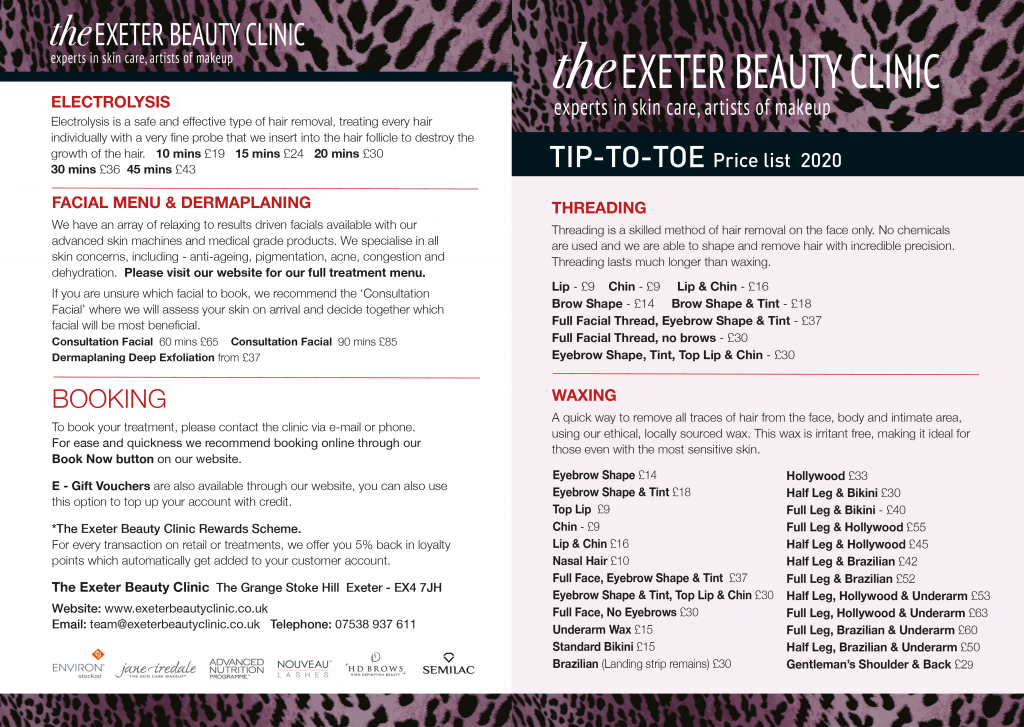 You can also find details of our treatments, prices and availability by clicking on our Booking button at the top of this page.