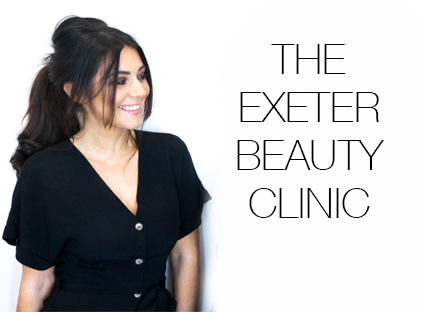 Zoë Szypillo – Owner, Therapist, Skin Care Professional & Head of Social Media!!
Zoë has been running a successful beauty salon in Exeter for several years. in more recent times she has developed the skin care and clinical aspects of the business and enhanced her salon premises to provide an even more exclusive environment for her clients. Zoe's background was as a professional make up artist in London for the television and fashion industries. Over time she has qualified with distinction in the full range of beauty and skin treatments. Much of her time is now spent consulting clients both in the clinic and online on the best treatment courses and home use products for their particular needs. Zoe has a growing social media following and uses her Instagram channel to spread her message to the masses so she "can be in more than one place at a time". Outside of the clinic she has the demands of a young family which puts her therapist skills to the test everyday in the bathroom mirror!!!
Sophie Willis – Senior Therapist, Skin Care Professional & In House Philosopher!!
Sophie joined the team with the integration of Pretty Foxy Salon where she used to work as their head therapist. She has exceptional knowledge and experience in all areas of beauty and specialises in intimate waxing and electrolysis permanent hair removal. She is also an experienced skin care professional with multiple brands and has a huge technical knowledge of science behind our range of products and treatments. Sophie is local to Devon and has an ever growing number of loyal returning clients. Sophie is the Queen of Common Sense for the clinic and keeps things in the salon ticking over just right. Outside of the clinic she has a young daughter and is getting married as soon as the Covid restrictions allow!!